'As-Is' Home Selling: Pros & Cons
Posted by Greg Geilman on Tuesday, June 26, 2018 at 10:45 AM
By Greg Geilman / June 26, 2018
Comment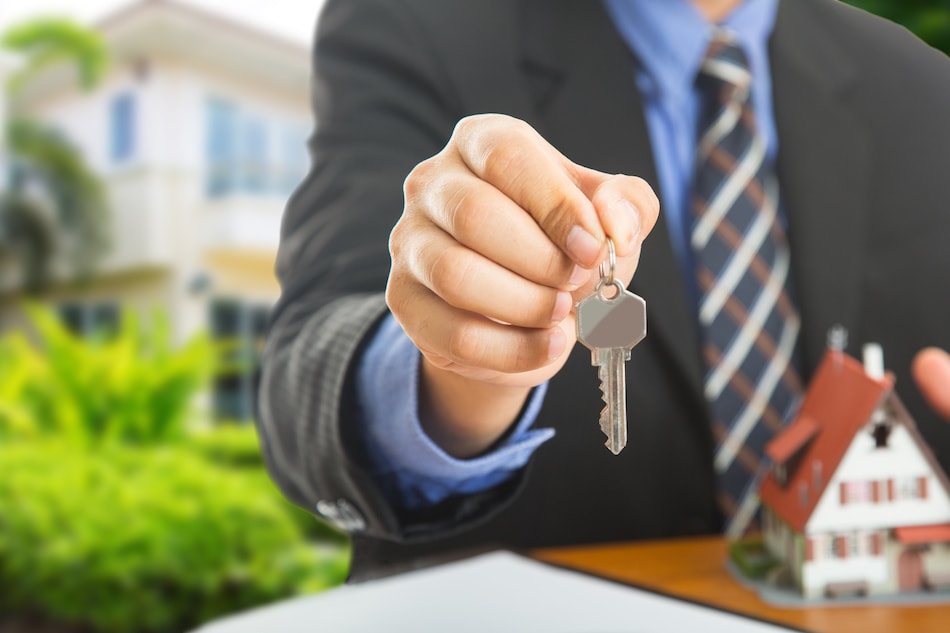 There are hundreds of articles about curb appeal to make a home attractive to potential buyers, and there are many more about quick fixes homeowners can do prior to or after a home inspection to impress buyers and help finalize a transaction. But some homeowners may find themselves in a position where they are unable to make necessary repairs, whether it be because of time constraints, financial constraints, or any other reason. What can a homeowner do then? Can homeowners sell their home without making repairs?
The process of selling a home without making repairs is known as selling a home as-is. To perform an as-is home sale, sellers disclose in their listing that there will be no concessions made by the homeowner with regards to home renovation during the contingency period.
The Benefits of Selling a Home As-Is
Home sellers often choose to list their homes for sale as-is because they aren't in a position to renovate or make repairs before putting it on the market. Homeowners who cannot afford to make repairs, homeowners who have inherited a home they need to unload quickly, and homeowners in failing health often find selling a home as is to be easier than finding the time, energy, or funds to make the requisite repairs to a home. Selling their home as is gives these homeowners a chance to sell their home without worsening their situation.
Fewer Upfront Costs When Selling an As-Is Home
Oftentimes, the biggest reason people look at selling a house as-is is that they don't have the funds to make any further investments in the property. This saves home sellers the money they would have to spend out-of-pocket to make costly repairs to the home.
As-Is Homes Can Be Placed on the Market More Quickly
If you're trying to get a home on the market quickly, selling a home as-is enables homeowners to bypass the lengthy repair process and go straight to putting their home on the market. This is especially beneficial to those who have inherited a home and don't have time to fix it up on top of their other everyday responsibilities.
If you need to sell fast and aren't concerned about getting top dollar, selling as-is can possibly speed up the process if the home still sees an offer despite its condition.
Listing a House "As-Is" Weeds Out Less Serious Buyers
Listing a house in as-is condition lets buyers know that homeowners are not interested in negotiating. While this can scare away some buyers, it also serves to streamline the process for those who are truly interested in your property—and you won't have to clear out for a showing for less committed shoppers. While some prospective homeowners will be dissuaded from a home being sold "as is," this ensure only buyers who understand the home will be sold as-is will submit offers.
The Drawbacks of Selling a Home As-Is
Although the benefits of selling a home as-is are clear for those who need to do so, the drawbacks can be hefty. Because the buyer is expected to shoulder the burden of renovation, they often expect a steep discount to make the extra effort worth their while. Because of the work involved, fewer people will be interested in the property, and it will sell for less money.
As-Is Homes Sell For Less Money
You'll almost never get top dollar when you sell your home as-is. Those words may signal to buyers that there's probably something wrong with the property—from outdated appliances to structural issues—so they expect to get a great deal that will leave cash left over to overhaul the property. Homeowners should expect to sell an as-is home for 60–70 cents on the dollar depending on the repairs necessary in their home. Even in an affordable house, this can result in tens of thousands of dollars removed from the value of the home.
As-Is Homes Receive Fewer Offers
The flip side of weeding out the window shoppers is that homeowners will have a smaller pool of buyers willing to take on the challenges of updating the property when a seller is selling a home as-is.
In a depressed market or slow selling season, this could cause a house to linger on the market for longer than anticipated. So, selling as-is can sometimes have the opposite effect of what is intended—saving time. Talk to your real estate professional about the best way to time the sale to improve the chances of having a quick transaction.
Making Disclosures & Concessions on an As-Is Home
For homeowners who have personally lived in the home, it's likely they're familiar with its problems. Most—if not all—homes have some flaw in them, and it's illegal for homeowners to fail to disclose such flaws once they are aware of this. This means homeowners will need to inform the buyer of any flaws so the buyer can make an informed decision on the purchase of the sale. In many states, homeowners may even need to reveal anything found on a home inspection should one be done (whether it be a pre-listing home inspection or a home inspection conducted by a buyer who has walked away).
Listing a home in as-is condition doesn't negate a homeowner's responsibility to follow disclosure laws. If a home seller is not personally going to pay to fix large issues with the home, buyers will most likely expect a reduction in the home's price to cover the expenses for these projects.
How to Sell a Home As-Is
Selling a home as-is differs in some ways from selling a home with repairs and updates made to the property. In order to attract the right buyers when selling as-is real estate, homeowners should be prepared to take the following steps:
State that the home is being sold as-is in the MLS listing. This can help ensure that homeowners will only show their home to buyers who are truly interested in buying a fixer-upper property.
Adjust the list price to account for the cost of repairs buyers will have to make to renovate the home. If the roof needs a $20,000 replacement and the kitchen needs a $30,000 update, sellers should be
Be prepared to re-negotiate after the buyer home inspection. Some substantial repairs may come up during the home inspection, in which case a buyer may no longer consider the list price of a home to be financially viable. The ability to come back to the table and re-negotiate on the price of an as-is house can keep buyers from walking away.
Be mindful that the home may come in under the appraised value. When a home comes in under the appraised value, either the homeowner will need to lower the price of the home or the buyer will need to pay the difference out of pocket.
Clean the home before putting it on the market. Even though the home is being sold as-is, sellers should still make the effort to clean the home and ensure it looks tidy for prospective buyers. This enables them to see the fullest potential of the home and not get caught up in any messes laying around.
When Should You Sell Your House "As-Is"?
Many homes that are sold as-is are the result of heirs liquidating an estate. For example, if a group of siblings inherit their parents' retirement cottage, they may wish to sell it quickly to settle the will and divide the inheritance. It's especially common to sell an inherited house as-is if the owner has never lived there.
It can also make sense to sell a house that needs repairs in as-is condition when you no longer live nearby. There are many reasons for moving across the country before selling, and once you're out of town, handling repairs and staging from afar can be challenging.
Your real estate agent will let you know if a few quick changes are worthwhile, and they may be able to help you manage the work locally if an as-is listing isn't getting any bites.
If you're lucky enough to live in a hot Hermosa Beach real estate market, an as-is home that needs repairs may still sell quickly. Your real estate agent will have the knowledge to guide you in successfully selling your fixer upper.