A Short Guide to Refinancing Your Home
Posted by Greg Geilman on Monday, March 18, 2019 at 8:44 AM
By Greg Geilman / March 18, 2019
Comment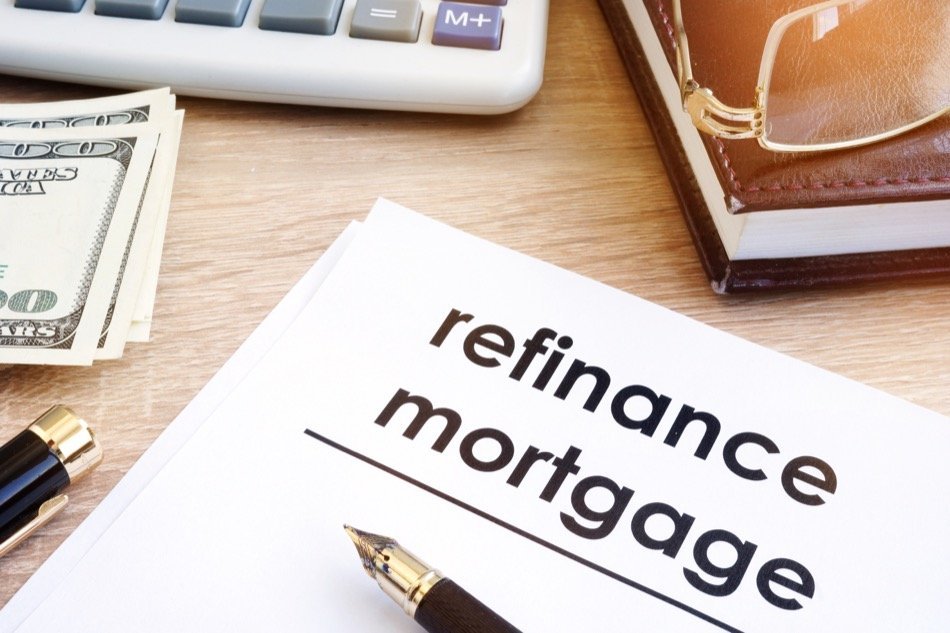 The term refinancing is often thrown around in casual conversation today, especially in the wake of the housing crisis. Some homeowners make it sound like it might be the smartest move they ever made, while others say that refinancing is not such a good idea. The truth is that it can be both. So it's understandable if not everyone understands its explicit meaning, or whether or not it's right for them. Find out more about what home refinancing entails, what it's used for, and how to decide on a long-term plan.
For informational purposes only. Always consult with a mortgage expert or financial advisor before proceeding with any real estate transaction.
What It Means
Refinancing happens when a homeowner gets rid of their own old loan (by paying it off) and then replaces it with a different loan. Most people refinance to get a better interest rate, paying less to interest and more to the principal debt of the home over time. This may be done any number of ways, such as switching from an adjustable rate to a fixed rate mortgage. Other people may refinance to consolidate their debt, shorten the life of their mortgage, or use the equity of their home for another major purchase.
The Cost of Refinancing
Refinancing a home isn't free and typically comes with many of the same costs owners had to pay when they first purchased the home. Everything from title search to appraisal fees may apply. It can also cost anywhere from 3 to 6% of the loan's principal to refinance, which can be a huge price to swallow. Experts recommend reducing home interest rates by at least 1 to 2% if planning to take the leap. This way, homeowners are increasing their equity rate as well.
ARM to Fixed-Rate
An adjustable-rate is always going to be something of a gamble for homeowners. That's why it's usually recommended for owners who know they'll move in a few years after buying. If those plans change though and the homeowners decide to stay, a fixed-rate mortgage can offer additional savings over time. Homeowners may also take out an ARM for the initial interest rates knowing that they'll eventually switch over to a fixed-rate mortgage.
The other option is to switch from a fixed-rate mortgage to an ARM if rates seem to be consistently dropping. However, homeowners should really research this choice because, historically, ARMs do tend to cost more over the course of several decades. It would be much more difficult (and costly) to refinance for a third time if rates took a U-turn and began going up again. This could be a smart plan though for homeowners who have decided to leave their home earlier than planned.
The Lifespan of the Loan
The life of the loan is directly tied to how much interest a person will pay over time. So while the initial payments may look attractive, the amount of interest paid over 30 years can end up being a pitfall to avoid. Lenders may be willing to work with clients who have solid credit and some equity in their home. If homeowners can find a loan that's shorter without drastically increasing their monthly payments, they can significantly cut down on how much interest they'll pay—even if interest rates have been stagnant in their area for years.
Using Equity
Refinancing an El Seundo new home loan for the equity can be an attractive choice for someone who had an unexpected emergency arise. However, this is usually a much more tricky endeavor. Homeowners are allowed to use the equity they've built in their home to finance, say, a new investment opportunity or a college education.
However, this means that homeowners will owe more on their home after refinancing than before, which can end up saddling owners with a never-ending mortgage that increases rather than decreases over time. If they're only paying the minimum, a large percentage will be going to the interest of the new loan. Owners are highly encouraged to talk to a financial expert before choosing this route.
Equity can also be used to pay off major debt, but again, this strategy can land property owners in even more debt than when they started. If homeowners manage to accrue additional debt in the time after they refinance, they'll have wasted the refinance fees, lost the equity in the home, and increased their monthly payments for no reason.
Whether or not refinancing is right for a homeowner largely depends on their current interest rates, future plans, and financial status. Those who can find a loan that offers better rates can end up refinancing and saving thousands over the course of their mortgage.
For informational purposes only. Always consult with a financial advisor before proceeding with any real estate transaction.