A Guide to Common Home Styles
Posted by Greg Geilman on Wednesday, May 30, 2018 at 11:21 AM
By Greg Geilman / May 30, 2018
Comment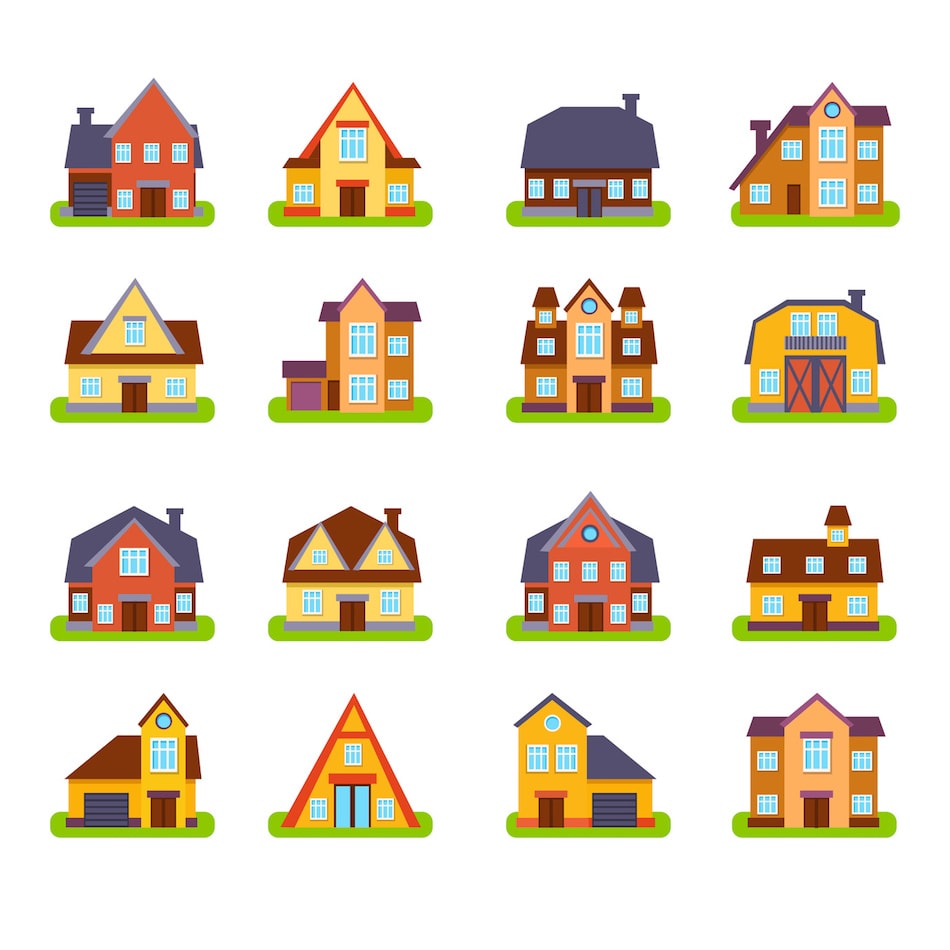 As anyone who's done even a bit of casual house hunting can tell you, real estate has a language all its own. As you begin looking for a home, it's helpful to know your way around some of the terms used to describe a home's style.
As you become more fluent in the language of real estate, you'll be better at scanning a listing to see if it's a house you're interested in, or if it's one you can skip.
To get started, here's a list of common house styles and descriptors, along with their definitions.
Typical American Home Styles
There are a number of different styles of home available to prospective homeowners. Whether a homeowner wants a cozy cottage tucked away from the bustle of the city, whether they want a large porch, or a historical-style home, or a farmhouse, different house architectural styles are available across the country for buyers of all preferences. Here are a few different house styles to appeal to buyers:
Bungalow:
A bungalow usually refers to a smaller home with a large front porch. Most of the rooms are on the first floor as in a ranch home, but there is often a bedroom or two tucked away under the low roof as well. Bungalow architecture commonly includes verandas and dormer windows. A bungalow can be either one or two stories, but the second floor will commonly have sloping walls from the roof and be designed as a loft.
These homes are also often known as "Arts and Craft" homes, especially when featuring dark woodwork or built-in bookshelves and cabinetry.
Cape Cod:
Gaining its popularity in the 1930s-1950s, the Cape-Cod-style home is favored for its gabled windows, steep pitched roof, boxy frame, and simple style. Known in New England simply as a "Cape," this style home is sometimes described as having "one and a half" stories. This is because the second story is marked by a steeply-sloped roof: Imagine a triangle plopped atop a rectangle, and you have a Cape Cod. The space above the 1st floor is commonly left unfinished, with or without windows to accompany the gable ends.
The upper floor usually has a slanted roof and and short knee walls; there may also be dormers to let in additional light.
Colonial:
Colonial is used to describe a two-story house, though the exact style of the home is often up for interpretation.
It most often denotes a house with a center entry and two full stories, plus a roof with the gable ends on the sides of the house instead of the front. A typical Colonial is based on the symmetrical, Federal-style homes of the late 1700s and early 1800s. The colonial architectural home style can be traced back to England and is most popular in New England and the southern United States.
Farm House:
The farm house style is often two stories, with the gable end of the roof creating a triangle over the front door. The house usually forms an L shape, with a porch tucked in the open angle and tend to have shared spaces in the front, with a large kitchen and the stairs to the bedroom in the back of the house.
Farm houses are defined more by function than style, so they are commonly found in rural areas and are designed to serve a specific function. Sometimes farm houses are attached to outbuildings like a garage or barn with a breezeway, mudroom or other low hallway as well.
Spanish or Southwestern:
These homes may be one or two stories and feature smooth stucco or even adobe walls. Rounded doorways, dark wood trim and wavy, terracotta roof tiles complete the look made popular in Mexico and the Southwest. Traditionally, thick walls made of stone or concrete kept the interiors cool in the heat of the day. The Spanish architectural style is often designed to resemble old Spanish missions, with rounded archways, a low-pitched tile roof, and ornate tile, wrought iron, and woodwork.
Ranch:
Ranch-style architecture is a home architecture style that originated in the United States in the 1920s, gaining popularity in the 1940s-1970s.
Ranch-style homes are characterized as being single-story homes with low-pitched roofs and (most commonly) an L-shaped structure. They commonly have simple, open floor plans, with only the living space separated from the bedroom area. Traditional ranches are wider than they are deep, with long front facades and bedrooms typically grouped on one side of the house. Newer ranches tend to sprawl out in more interesting shapes than the typical rectangle or L-shape and may have unique roof lines, courtyards and more.
Victorian:
Popularized in the Victorian era, Victorian-style houses were inspired by the intricacies of Gothic architecture and a public mindset that believed fashion and architecture should value beauty equally to function. Thus, the ornate trim and complex design of Victorian homes became a cultural norm; even lower-class families could afford Victorian-style trim on their homes thanks to the onset of the Industrial revolution. These homes were known as "Folk Victorian" homes.
Victorian homes are highly decorative, featuring painted shingles and decorative trim work that may even give it a "gingerbread" feel. They are often two or even three stories tall and marked by asymmetrical features: rounded turrets, steep and varied roof lines and off-center entrances nestled in sweeping verandas. Towers, one-story porches, wood or stone exteriors, and elaborate decorative trim are also architectural standards common in Victorian homes.
Architectural Styles In Different Regions
The abundance of different architectural styles varies by region, depending on the cultural background of that part of the country. For example, Spanish-style homes are more common in desert regions, particularly in the southern part of the United States. Colonial-style homes are most popular along the east coast where there's a stronger English influence. Meanwhile, ranch-style homes are common in the south-western region of the United States, where population explosions caused a high demand for simple housing. Whether or not a prospective buyer can find a home in the style they prefer depends largely on the region they live in.
Now that you know what real estate descriptions mean, you can peruse home listings like a pro to find exactly the house architectural style to suit your needs. Happy house hunting!