7 Must Have Items for a Basic Home Toolbox
Posted by Greg Geilman on Monday, June 18, 2018 at 8:19 AM
By Greg Geilman / June 18, 2018
Comment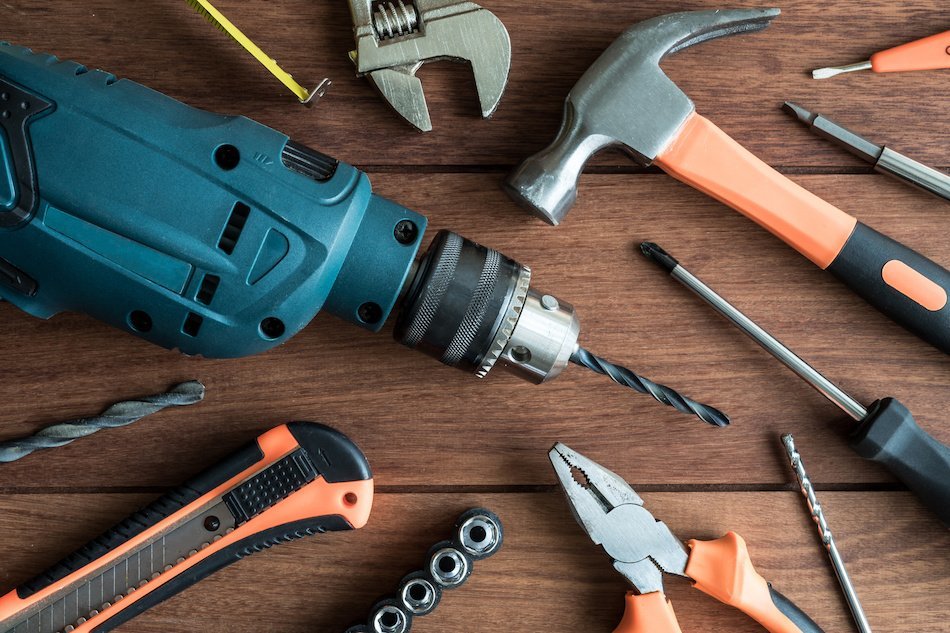 Just as it's unwise to drive a car without a spare tire and working jack, no home should be without basic tools to make simple repairs—whether it's to do simple maintenance around the house or to DIY larger projects. A home repair kit is easy to assemble. Use a collapsible fabric bucket, a plastic tote or a metal lunchbox as a portable tool kit, and buy only necessary items rather than spending big bucks for a coordinated set.
Here are the items every homeowner should have:
Hammers & Screwdrivers
There are many different types of hammers, but a basic clawfoot hammer is indispensable. Use it to hang artwork or pry off an old piece of trim, build a deck or pound a garden stake into the ground. Look for a hammer with good balance and one that isn't too heavy. A lighter cross pein hammer is a good second choice, it will help eliminate hurt fingers when using small tacks or nails.
A single screwdriver with interchangeable heads will fill the bill for most small tasks, but a set of three slotted and three Phillips screwdrivers offers more flexibility. Different size heads and varied length shafts allow access to tight spaces, making it easy to tighten switch plate screws as well as to install doorknobs.
Pliers & Wrenches
Pliers are the workhorses of the toolbox: Invest in at least two: 8-inch needle-nose and 10-inch groove-joint pliers. Add locking pliers that allow you to apply more force when needed, and you'll be well-equipped to tackle repairs from fixing jewelry to installing a new faucet.
All-purpose adjustable wrenches give reliable long-term service. Add specialty socket wrenches as you see the need. A set of Allen wrenches, or hex keys, is another good investment: Common bath accessories like towel bars and toilet paper holders typically require periodic tightening.
Drills & Saws
A drill with interchangeable screw bits expands the ability to make small repairs and adjustments. It's also a great time-saver. Even multiple-speed, reversible models are typically priced very reasonably. Of course, an "old-fashioned" manual drill will work, but if you splurge on something, make it a cordless drill.
There are many types of saws, but every tool kit should at least include a small hacksaw. Additional "nice-to-have" saws would be a multi-purpose Japanese saw, the familiar jigsaw and a handy coping saw. For other cutting tasks, include a retractable-blade utility knife.
Measuring Tape, Level and Speed Square
If you're doing the work, you'll want to get it right. Measuring is important and accuracy is vital. A measuring tape can be used to ensure the space in a room, how long a piece of wood should be cut, or any number of other processes in the home, while a speed square and level can help ensure angles are accurate or that two lines are even.
Finally, learn how to use tools properly and also stock the right safety equipment, including goggles, gloves and masks. Homeowners in Redondo Beach or elsewhere can benefit from purchasing these tools in their homes today.