6 Tips for Seniors Preparing to Sell Their Home
Posted by Greg Geilman on Wednesday, June 21, 2017 at 8:36 AM
By Greg Geilman / June 21, 2017
Comment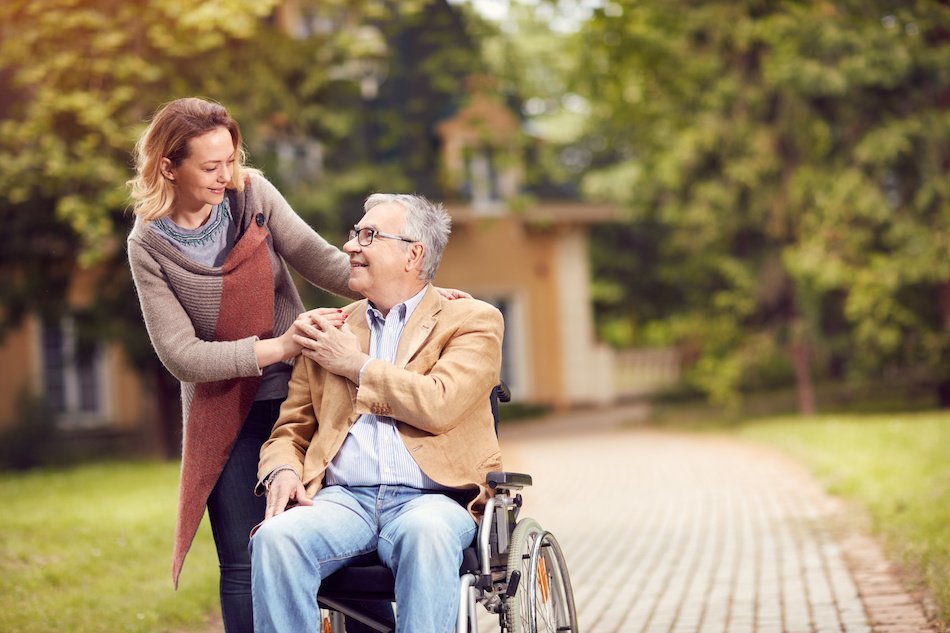 For many seniors, selling a home after many years of living in one place can be emotionally and physically challenging. Some seniors face physical limitations that can make packing up and staging a home difficult. For seniors who live in older properties, making upgrades and performing deferred maintenance may be a critical but challenging component of preparing the home for sale. Having a plan in place and knowing when to reach out for help can help make preparing the house for sale easier.
Upgrade Older Decor
Many seniors live in the same homes they have occupied for decades. Older homes with older decor may get lower offers from home buyers who believe they will need to make major improvements before moving into the house. Making cosmetic improvements before selling can help.
Replace or remove worn flooring. Replacing old carpet or scuffed linoleum can give your home a fresh new look. In some homes, carpeting and other types of flooring are installed over original hardwood floors. In this case, hiring a handyman to remove the old carpeting can reveal beautiful hardwood underneath. If your floors are not hardwood, hiring a contractor to install new flooring can lead to faster sales.
Have the walls repainted. Old paint colors and scuffed walls can be a distraction to buyers. Repainting your walls in neutrals turns the attention back on your home's strengths and helps ensure that buyers will see the attractive qualities of your property.
Remove or replace older worn pieces of furniture. Although the furniture won't be sold with the house, worn or dated furniture can make your home look more worn and dated overall. Getting rid of older pieces of furniture, or putting them somewhere where they aren't visible will help give your home a roomy, uncluttered quality that buyers like.
Clean Out Storage Areas
Seniors who have been living in the same home for a long time may have filled their closets and storage spaces with boxes of accumulated stuff. De-cluttering helps show off a home's storage space. Clean out your garage and clear the floors of your closets. Take time to organize the boxes and other items that are left in storage.
Seniors with physical limitations may need to work with younger family members and friends to accomplish this task. Getting started months in advance will help ensure that the home will be ready by the time it's time to sell.
Throwing away unnecessary items is just one way of getting rid of clutter. For seniors who have time, holding a garage sale is a good way to make a small profit, while passing down sentimental items is a good way to keep important possessions in the family.
Get An Early Start on Packing
Packing is a physically demanding activity that many seniors struggle to do on their own. Taking your time and getting an early start can help make this task more manageable. When necessary, reach out to family and friends for help, or hire someone you trust to help you move heavier items.
Perform Deferred Maintenance
Older homes wear out over time, and deferred maintenance can make selling a home more difficult. Make a list of all deferred maintenance, from leaky faucets and toilets to broken light fixtures. Hire a handyman to come take care of these problems, preferably all at once.
Boost Curb Appeal
Curb appeal helps make a good first impression with buyers. Yard work can be a challenge for some older homeowners, which means that some types of yard work can be neglected over the years. Pruning overgrown bushes, removing organic debris and cutting the lawn can go a long way toward making your house look trim and attractive for home buyers. Colorful flowers also attract attention and make the home more beautiful to buyers. Sellers who are unable themselves to plant flowers and prune bushes may consider hiring a gardener to plant annuals and set up a sprinkler on a timer to ensure that the flowers are watered on a regular basis.
Highlight Age-in-Place Features
Age-in-place features like curbless showers and ground-floor laundry facilities can be a big bonus for other older home buyers who are concerned with aging in place. Point these features out to your real estate agent, so they can be outlined in the listing when the house is put up for sale.
Work With a Trustworthy Real Estate Agent
A good real estate agent will have inside information about the best way to list, stage and prepare a home for sale. Work with your real estate agent as you get your home ready to be seen by buyers. Your real estate agent may also be able to refer a handyman or contractor who can help you as you prepare your house to be sold.