6 Reasons to Work With a Real Estate Agent When Selling
Posted by Greg Geilman on Wednesday, September 7, 2016 at 2:12 PM
By Greg Geilman / September 7, 2016
2 Comments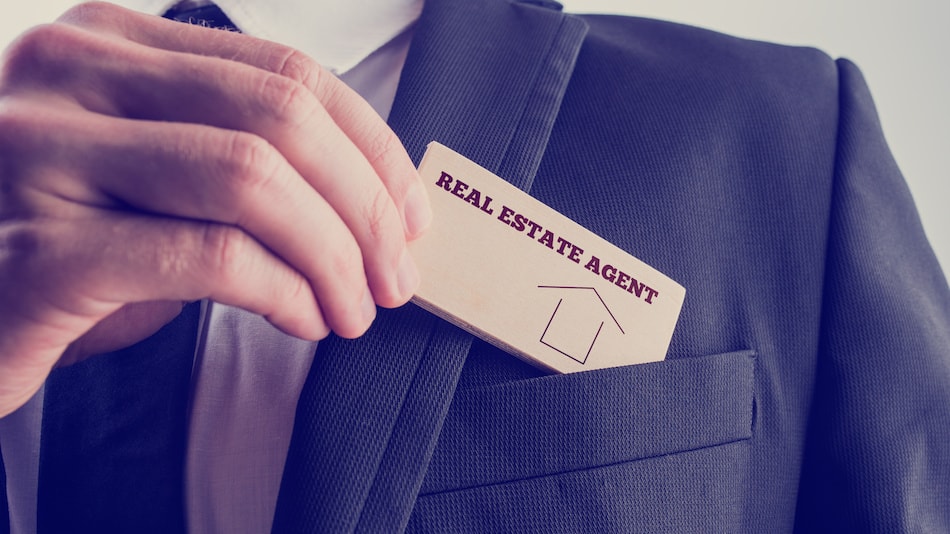 Anyone can sell anything - from homemade crafts to your grandma's old mini-van - on the Internet these days with the help of seller-ready websites. But just because something can be done, doesn't always make it a wise decision.
In theory at least, the internet might seem to make selling your home as a For Sale By Owner (FSBO) easier, but working with a real estate agent to sell your Redondo Beach oceanfront property brings several tangible benefits that a FSBO cannot. Before you try and sell your home yourself, consider the following benefits when you work with a real estate agent to sell your home.
Get Market Guidance from a Real Estate Agent
According to the National Association of REALTORS®, 89 percent of all home sellers received assistance from a real estate agent to sell their home, and with good reason. The average real estate agent has 12 years of experience in the real estate field. This gives them the experience and knowledge to provide guidance about the local market in order to set an accurate market price and then to market the home.
Getting your home priced correctly for the local market is one of the most important factors in getting the property sold quickly - and a qualified real estate agent is a great resource for the local market and what is going on with home prices.
Agents Have Access to Enhanced Technology
Real estate agents may have access to the same Internet and technology that you do, but agents usually have better tools to harness its awesome power to sell your home. Most real estate agents spend a great deal of money on technology and most have active, powerful social media accounts that they use to attract buyers and other agents to help sell your home.
Real estate agents also have access to sites such as the Multiple Listing Service (MLS), which is a nationwide listing of homes for sale that usually excludes FSBO listings. The MLS also gets your home listed on other popular web portals, such as Zillow and Trulia. Lastly, real estate agents speak the language of real estate and know the right words and phrases to use in the listing of home to attract the most potential buyers and agents to your home for sale.
Agents Handle Home Sale Negotiations
Negotiating the price of a purchase or a sale can be tricky business. An experienced real estate agent can help a home seller receive the best price by handling negotiations for you.
Your agent has a fiduciary responsibility to you, which means they are contractually and ethically obligated to do everything in their power to represent your interests. And since they don't usually have an emotional attachment to the home like most home sellers, they can be more objective and straight-forward in sale negotiations.
Agents Save a Home Seller Time
Selling your home is a 24/7 affair. If you are selling your home yourself as a FSBO, are you prepared to field questions from buyers and their agents at all hours of the day and evening? Are you ready to drop everything and host a showing during the normal work day? And do you have the time to prepare marketing materials, mailings and flyers for the home?
A real estate professional works for you, so they they do have the time and the experience for all of these important, time-consuming events.
Agents Prepare the Paperwork
Selling a Redondo Beach home is a legal transaction and, as such, each home sale comes with a lot of legal paperwork. For the uninitiated home seller, this paperwork can be a quagmire and a complete mystery. Rather than get bogged down in technicalities yourself, obtaining the services of a real estate agent to sell your home allows you take advantage of their expertise and training.
As part of their services, they will make sure that every necessary document is included, completed and signed. They will also make sure that you never miss an important deadline that could negatively impact the sale of your home.
A Real Estate Agent Knows the Rules & Regulations
The rules and regulations surrounding home sales are ever-changing. Federal, state, and local laws all govern home sales. The laws change frequently and of course, vary from location to location. Because real estate is the full-time job of an agent, they stay abreast of all changes in rules regarding real estate. Your real estate agent helps home sellers around Venice and the South Bay navigate the rules and regulations.
While real estate agents do receive a commission as compensation for selling the home, you as a home seller reap enormous rewards for that commission. Your agent works hard to earn their commission and remember that they do not receive compensation until after your home actually sells. While FSBO arrangements might seem to be attractive to some to avoid paying an agent's commission, using the services of a professional real estate agent actually saves the home seller time and money when selling their home.
#hw