5 Step Guide To Listing Your Home
Posted by Greg Geilman on Tuesday, August 12, 2014 at 12:17 PM
By Greg Geilman / August 12, 2014
Comment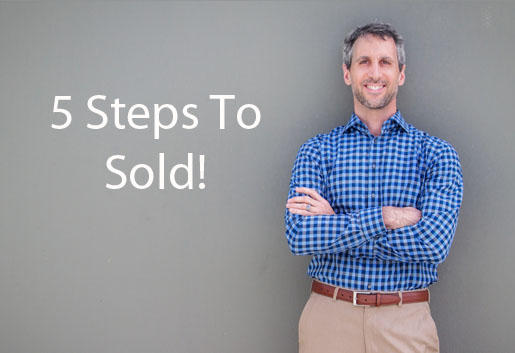 Because so many of our clients come to us with countless questions about listing their home in the South Bay, we thought we'd put together an easy 5 step guide to listing your home!
The thought of selling your home may be daunting and intimidating to think about but taking the process one step at a time will make it incredibly manageable and easy to deal with.
1) Make a Game Plan - When would you like to be in your new home by? Will you need to stay in your current home for a while after it's sold? Are there any deadlines you'd like to meet? These are all questions you should ask yourself before constructing a timeline for the sale of your home. Of course, your listing agent will further help clarify which route may work best for you but it's always best to walk into the situation with some timelines in mind.
2) Do Your Research - This may seem like an obvious step, but we want to make sure all of you are well informed and protected! Do some research into your neighborhood and how much current homes are selling for in the South Bay. We don't expect our clients to have an exact number in mind but having a general idea of what homes in the area are going for will help you make a game plan for the future. Be sure to also find out how much you owe on your current mortgage. If you're planning on moving to a larger home in a better neighborhood, knowing how much you currently owe will give you an idea of how much money you can potentially walk away with after the deal is done!
3) Contact The Best Listing Agent In The South Bay - When you reach this crucial point, it's important that you find the best listing agent. You don't want a mediocre or sub-par agent representing you and your home. A South Bay listing agent should not only know real estate but they should also be keen marketers because after all, they need to market and sell your home! Because 90% of homebuyers first start their search online, your listing agent should know how to prepare and market your home for both print and web publications. Check out our Marketing Plan to learn more about what we can do!
4) Tidy Up - Although your listing agent will tell you where you should spend extra time cleaning and de-cluttering, we always recommend that you do a "once over" for your entire home. Removing obvious items and piles of personal things throughout will help the agent get a better idea of your home and its condition. We all have a corner in the house that seems to somehow accumulate random items that don't have a definite home. Now may be the perfect time to clean out these corners and get rid of some things throughout the house.
5) Make Minor Repairs - This step can wait until after you meet with your South Bay listing agent but if you have some minor repairs and fixes you can do around the house, it's never too early to start! Have an old water stain from the leak under the sink 5 years ago? You should clean and paint the area along with any touchup paint jobs you may need throughout the home. Small changes may make the world of difference when it comes to a final selling price for your home.
If you're considering selling you're home, we're here to help. Our past client testimonials can give you a better idea of who we are and what we're all about. For further information about how much your South Bay home is worth, fill out our online form and we'll be in touch ASAP.
Want to speak with someone right away? Give us a call or shoot us an email!
(310) 853-3073 or [email protected]