10 Spring Cleaning Tips that Can Prep Your House Sell
Posted by Greg Geilman on Monday, April 3, 2017 at 3:52 PM
By Greg Geilman / April 3, 2017
Comment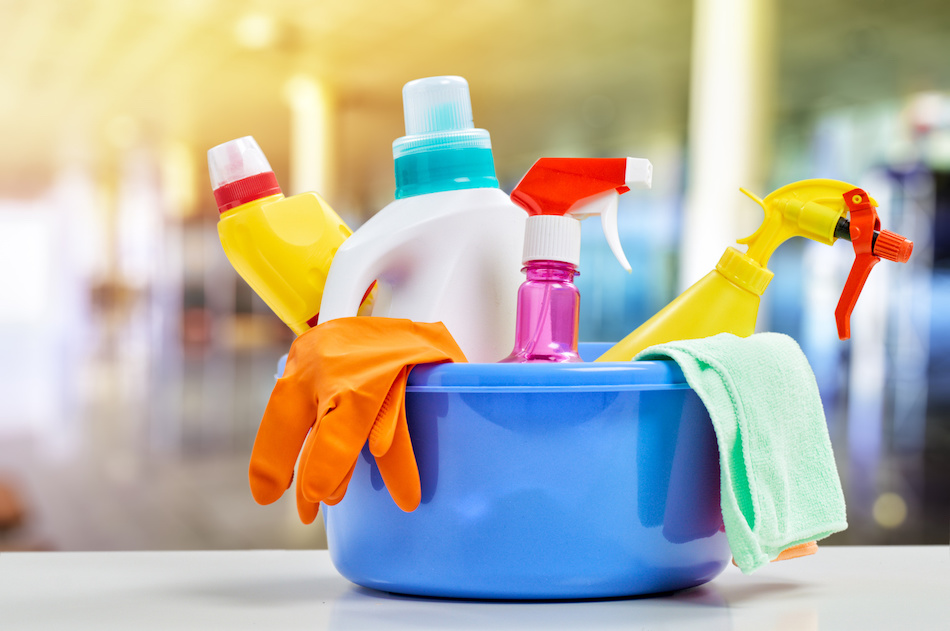 Spring is here and it's time to clean your house! For homeowners who are planning to sell their home soon, spring cleaning is more important than ever, because it's a part of the staging process. Home staging can help you sell your home more quickly and may encourage better offers. If you have time to clean before your house is listed, that's great. If you are short on time, you may want to hire a professional house cleaner. This list should help you determine which option is best for you.
Remove Clutter
Clutter can make a home seem dark and dirty, even if it's recently been cleaned. Before removing the clutter in your home, conduct a walk through and identify all the different hot spots for clutter on your property.
Clutter can take different forms in different parts of the house. In the closet, clutter is anything that's been stored for a long time and is no longer needed. On the countertops, clutter takes the form of old mail, unused appliances, cups with pens in them and other forms of bric-a-brac. Removing clutter can be a process that takes several days, so get started with this project early in the spring cleaning process.
Clean the Windows
Clean windows can make your home's interior seem more cheerful and pleasant, and may make your home seem more spacious as well. When cleaning the windows, don't forget to clean screens as well as the glass. Finally, don't forget to clean the curtains and blinds, because dirty window dressings can darken a room just like a dirty screen or dirty window glass. This is especially important for those who have been vaping indoors - as that will often create a sort of "fog" on windows.
Touch Up or Repaint the Walls
Scuffs and scratches can build up on walls over time. Sometimes these scuffs can be cleaned off with vinegar and water, but often scuffs are permanent. The best way to remove scuffs from the walls of your home is to touch up the walls with leftover paint.
In some cases, homeowners prefer to repaint the walls of their home instead of performing touch ups. Repainting can give the walls of your home a particular fresh cleanliness that home buyers love. When choosing a new color for the walls of your home, consider neutrals like beige, gray and cream. Home buyers respond well to neutrals because they match many different types of furniture and help make a home move-in ready for new homeowners.
Rake and Deep Clean the Carpet
Carpet rakes are designed to lift the pile of the carpet, which allows the vacuum cleaner to clean deep in the fibers of the carpet. Once you've raked the carpet, spot treat and shampoo the carpet in your home to help it look its best. While carpet cleaners may be available for rent at home improvement centers, getting a professional cleaning is often the best way to make a carpet look like new.
Clean the Grout
Grout has a way of getting stained over time. To clean the grout between your tiles, mix together:
1 cup of baking soda
½ cup hydrogen peroxide
2 teaspoons dish soap
Mix together the ingredients, then apply the soap to the grout. Allow the soap to sit on the grout for a while, then scrub the grout clean with a sponge and rinse away the soap when you're done. This mixture is safe to use in the kitchen and bathroom. Repeat as necessary.
Change Burned Out Light Bulbs
Burned light bulbs can make rooms look dark. On the outside of your house, burned out light bulbs can also make your home difficult to find at dusk. Change all burned out light bulbs inside and outside the house.
Dust Crown Molding, Baseboards and Ceiling Fans
Crown molding, baseboards and other hard to reach parts of the room have a way of getting very dusty over time. Dusting all the nooks and crannies in the home can help make your home look well cleaned and maintained.
Degrease Walls of the Kitchen
Kitchen walls can become greasy over time, which may make the kitchen seem dingy. Degrease kitchen walls, cabinets and the backsplash over the sink and stove. While you're at it, clean the surface of your refrigerator, stove and microwave.
Make Wooden Floors Gleam
If your home's floors are made of wood, the surface of the floors may have developed scuffs and scratches over time. Conditioning the wood can help make the floors look shiny and clean while also hiding the scratches. This is especially important in high traffic areas, where the floors may have taken a beating over the years.
Clean Up Landscaping
Cleaning up the landscaping is an important part of staging the home. To clean up the landscaping, cut the grass, clean up loose leaves and twigs, prune the shrubs and dead head the flowers. These basic maintenance tasks will help boost curb appeal, leaving buyers with a good first impression of your home.
Consult with a Real Estate Professional
As you prepare to put your home on the market, talk to your real estate agent. An experienced agent will be able to give you good advice for making your home more appealing to buyers.