Laura DeMarco
Residential Specialist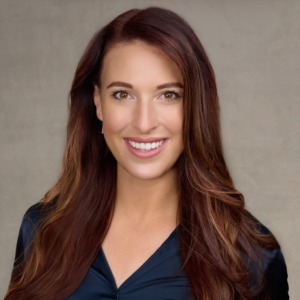 Laura DeMarco is a Southern California native from the San Fernando Valley with a background in Public Relations, Event Management and Hospitality. She dedicated over 20 years to the sport of figure skating and went on to perform as a professional figure skater with Disney on Ice, where she traveled to over 50 countries in the span of 7 years. These experiences helped shape Laura into a well-rounded, competitive individual with a natural ability to effectively communicate and make a difference in the lives of others.

Upon retiring from the professional world of figure skating, Laura jumped into the Hospitality Industry working in corporate events for a luxury boutique hotel. She brings to the table a detail-oriented mindset understanding the importance of multitasking and devotion to exceptional customer service.

Laura has a passion for properties and a desire to connect individuals with their dream homes, recognizing the immense impact a home can have on someone's life. She is committed to staying informed and continually expanding her knowledge in order to fulfill a client's homeownership dreams and investment aspirations.

In her free time, you can find Laura at a Reformer Pilates class, hiking with her husband and dog, Rika or spending time with family and friends.