Kennedy Bryan
Residential Specialist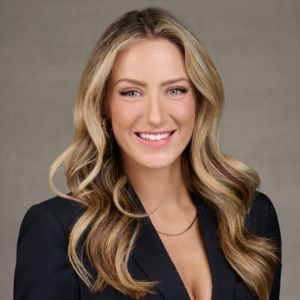 Kennedy Bryan is a Manhattan Beach Real Estate and Volleyball Professional. Her skills and experience as a leader and competitor set her apart from the rest. In the 7 years leading up to her career in real estate, Kennedy excelled at pro volleyball, where she developed a strong work ethic and a deep understanding of the importance of leadership, teamwork, communication, and strategic thinking. During her successful volleyball career she nurtured and developed a vast network in the athletics world.
After retiring from volleyball, Kennedy returned to the United States and decided to channel her competitive spirit and passion for excellence into a career in real estate. With a background in marketing and a keen eye for detail, she is able to effectively market and showcase properties to potential buyers, while also providing top-notch customer service to her clients.
Kennedy is committed to helping her clients achieve their real estate goals, whether they are buying or selling a property. She understands the significance of a real estate investment, and she is dedicated to guiding her clients through the process with professionalism, honesty, and integrity.
When she's not working hard for her clients, you can find Kennedy playing beach volleyball, spending time with family and friends, and exploring all that California has to offer.